Denver Food Trucks: Lots of Choices
The Denver food truck scene is known for its diversity as there is about every cuisine known to man served up. They all have their own way of getting out there: you have the trucks that frequent the breweries, you have those that rotate through the office, apartment and HOAs, you have those that specialize in caterings, those that do the late night downtown scene. You will see trucks pop-up at festivals, 4th of July celebrations at all the local municipalities, farmers markets. Some operate year around, others maybe only from April through October. No matter how they do it, Denver food trucks have become an integral part of the city's culinary culture, making Denver a better place to visit, live, and work.
Save Time and Money with Food Truck Catering
Food truck catering has become a big deal. One of the many advantages of hiring a food truck to cater your next event is the cost savings. Traditional catering can be pricey, with many companies charging high fees for their services. However, food truck catering costs are typically more affordable, allowing you to serve your guests a fantastic meal without breaking the bank.
Additionally, food truck catering can save you time and effort when it comes to event logistics. Many food truck companies handle the setup, cooking, and cleanup, allowing you to focus on entertaining your guests. Plus, there's no need to rent a separate location or worry about finding a suitable kitchen, as the food truck brings everything needed to cook and serve the meal.
How to Choose the Right Food Truck
When you have a date for your event, it's a good idea to get your food truck booked well in advance. Many food trucks are in high demand, so booking early can help guarantee their availability for your event. A month ahead is typical, but even up to a year in advance for an event like a wedding is not unusual. Regardless of how early you book, we can likely find a food truck that will meet your needs from the over 300 Denver food trucks in our network. We have found trucks for customers who requested them the day of the event!
There are two primary ways to find food trucks for your event:
1) Ask us to find them for you. If you elect to do that , the process is very simple. Simply click on Request Catering on any FTC webpage and fill out the simple form, indicating you want FTC to organize the trucks for your event. If you have particular cuisines you are interested in, select those. The whole catering form only takes a minute to fill out and there is no obligation. We will assign an FTC representative to work with you and find the perfect truck(s) for your event.
2)Explore the Denver Food Truck Connector site and find the trucks you like. We have attempted to make this process easier by putting the most popular trucks at the top of this web page. Click on Request Catering below the truck name to specifically ask for the truck you are interested in and fill out the simple form. Depending on the circumstances, the interested trucks or FTC will contact you about your event.
If FTC is organizing the trucks for your event, we will create a webpage specifically for your private access with a summary of the trucks available for your event and their proposals. All you have to do is pick the trucks you want from the list! FTC will do the booking and organizing for you. If the trucks are contacting you directly instead, make sure you finalize details such as the menu, serving times, and any special requests. Stay in close communication with truck as your event nears to make sure things are as you want them, and to provide better assurance they will be there and on time. By planning ahead and working closely with the food truck, you can ensure that your event runs smoothly and guarantee that your guests enjoy a wonderful dining experience.
Whatever way you request trucks is fine, just make sure you submit a Request Catering form. Denver Food Truck Connector is here to make the process as easy as it can be for you.
Denver Food Trucks and Breweries
Breweries and food trucks go together in Denver. We do our best to find out which food trucks will be at which breweries and when. Our food trucks and breweries page is devoted to this subject. Explore our Truck N' Brew page before you schedule a night out (or day) for a great craft beer.
The Best Food Trucks in Denver
To help you start your search for the perfect truck, here are some of the most popular and well-loved food trucks in the Denver area: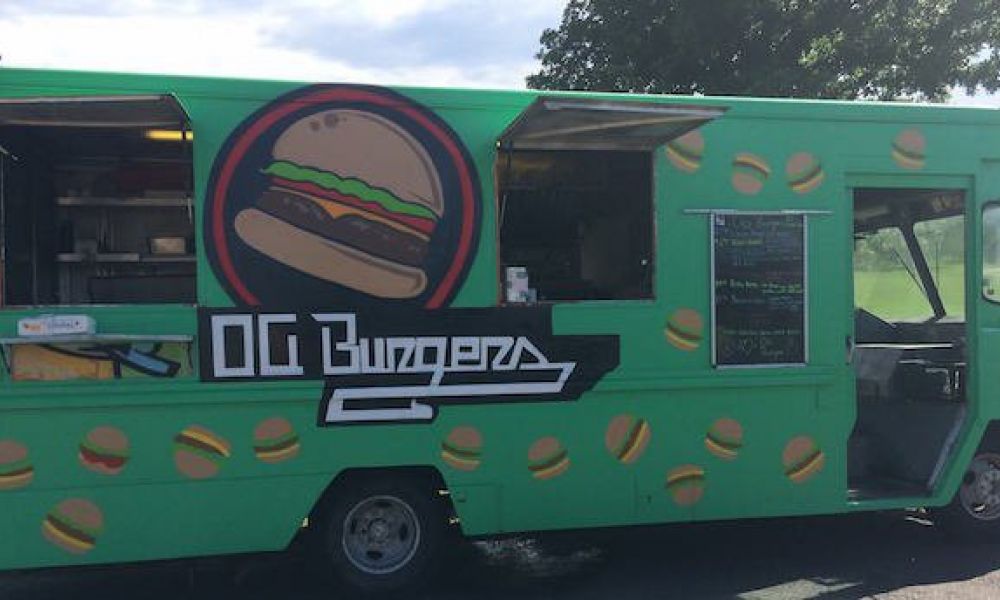 If you are looking for a healthy, grass-fed burger then this is definitely the truck for you. Zack has been in the business for over 11 years and knows what he is doing. He also operates Dude Bro Taco, so if your tastes lean to tacos, he has you covered there as well.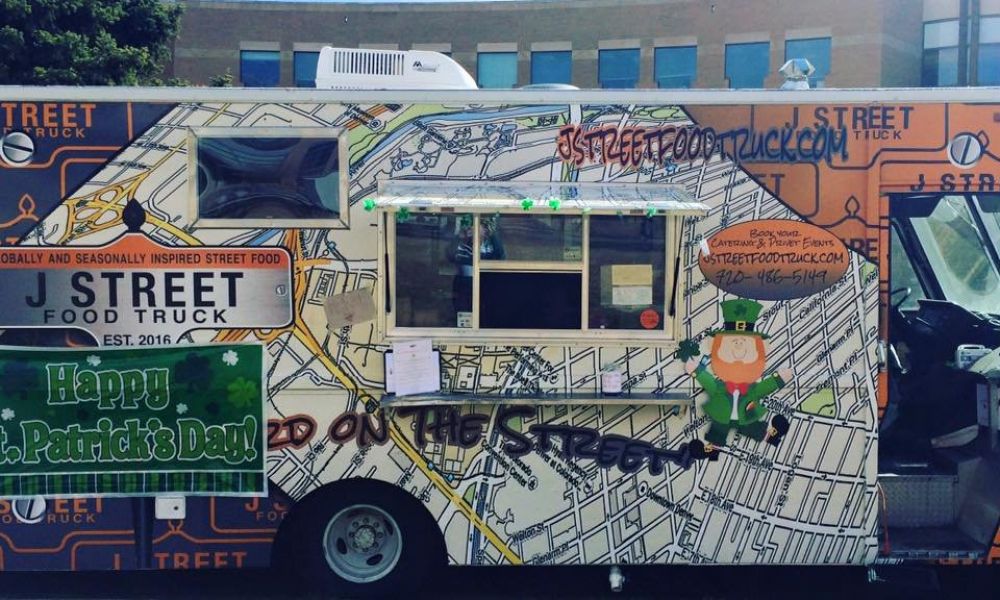 These guys bring restaurant quality food to the streets of Denver with their eclectic and ever changing menu. Amy has been in business for over 8 summers and is one of the leaders in the Denver food scene. You can find J Street at one of Denver's best breweries or consult their Google calendar to see their daily schedule.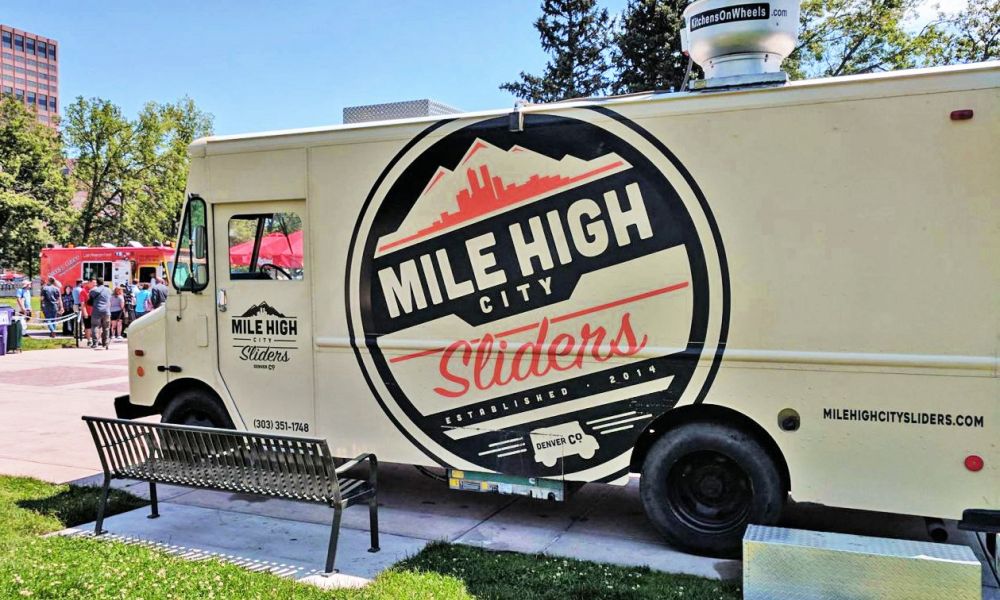 Ardent adorers of the masterful bite-sized sandwich that is the slider will be won over fast at Mile High City Sliders. This food truck whips up the best iteration of this classic pub food in Denver, CO, bar none. It all starts with a mouth-watering foundation – a hand-crafted patty made from certified Angus beef so flavorful it only needs a scant sprinkling of salt and pepper to create a drool-worthy taste slider connoisseurs would be remiss to miss.
Denver Food Truck Catering
Food truck catering is a fantastic way to add a unique and flavorful touch to your next event in Denver. By doing your research, considering your options, and working closely with FTC or your chosen food truck, you can create an unforgettable dining experience that your guests will be talking about long after the event has ended. If you have further questions you can contact us at 800-934-6771 or at support@foodtruckconnector.com.
So, for your next special occasion in Denver, consider hiring a food truck caterer through Food Truck Connector to elevate your event and delight your guests with a feast on wheels. Thanks and good luck!
Looking for a Denver Gourmet Food Truck to cater a corporate event, birthday party, wedding, rehearsal dinner, fundraiser or other event? Click on the Request Catering button, fill out the short catering form and your request will be distributed to our subscribed trucks.